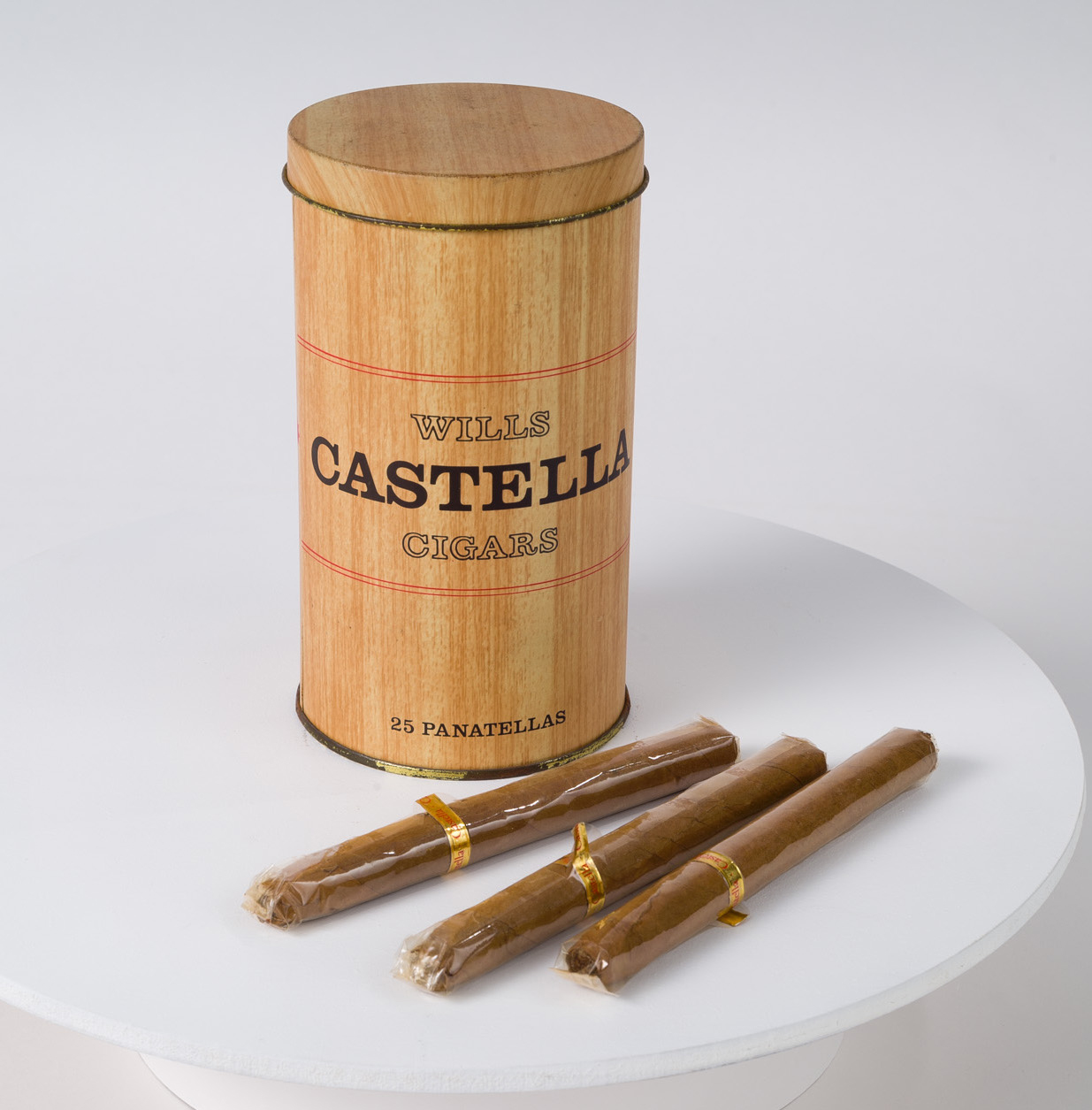 ---
History:
W.D. & H.O. Wills was a tobacco importer and manufacturer formed in Bristol. It was the first UK company to mass-produce cigarettes. This tin of cigars were found in the main office along with many other objects.
Occupying pride of place in the fitted office unit is the directors' drinks cabinet, with bottles of Worthington's Pale Ale, El Terreno sherry, Grand Vin Mousseux sparkling wine, along with the tin of Wills Castella Cigars. The cabinet was presumably used for entertaining clients and for special occasions.
The office was not, however, somewhere that ordinary factory workers would be found. Elizabeth Weaving, who worked upstairs in the Shroud Room, recalls, "we never saw the office; even at interview I never saw the inside of the office". She describes the values of the factory as "very Victorian…but so long as you kept your nose clean, you were fine and you got on well".
This item is in the following Themes: