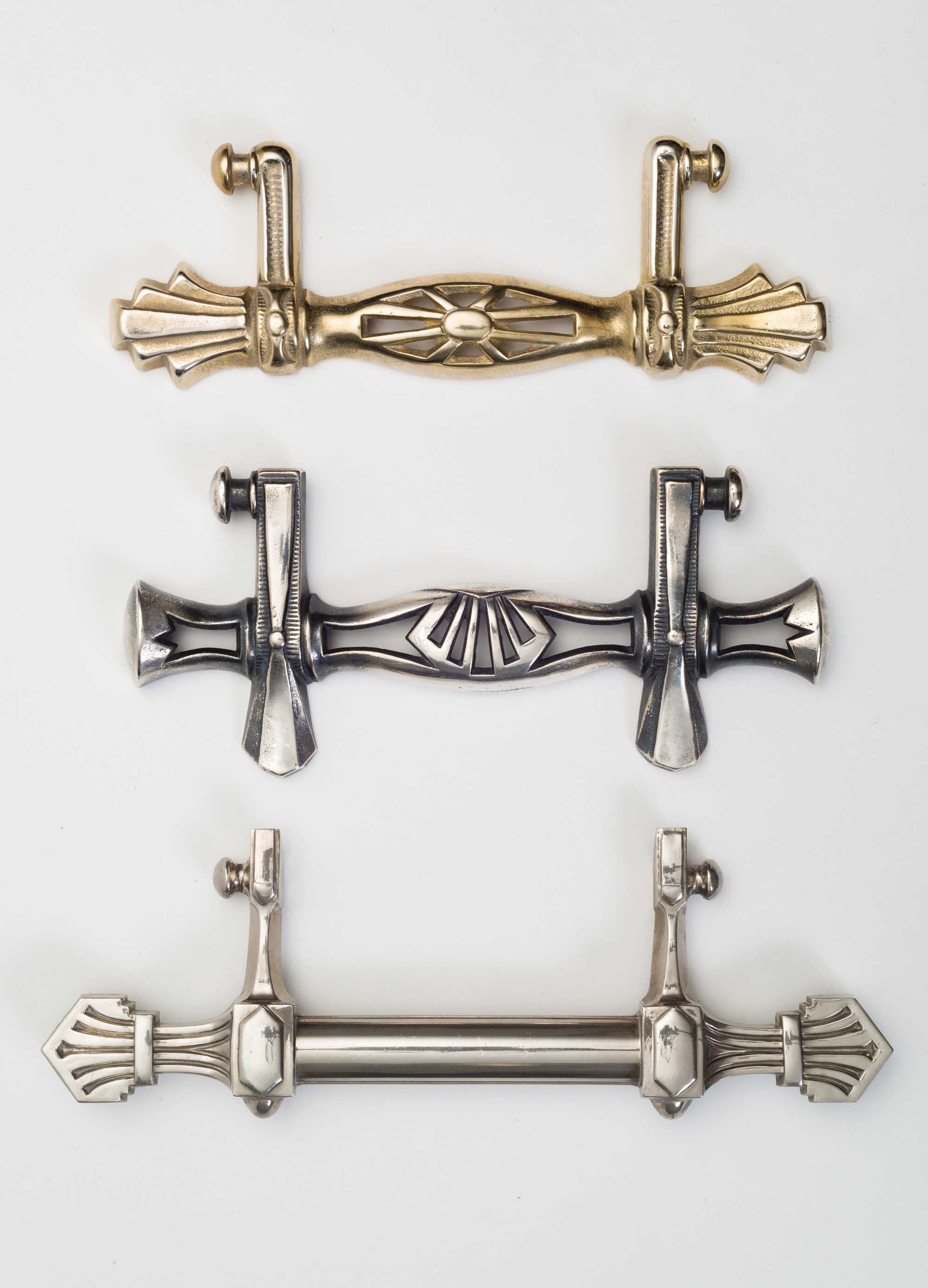 Date: Circa 1920s
Material: Brass/ highly burnished, 'oxi-silver' finish and nickel plate.
---
Production:
These handles are sand cast. By the mid 1960s, sand casting had become less efficient and more time consuming. As a result, Newman Brothers commissioned outside die-casting companies and hot stamping specialists to produce a range of their products for them.
History:
Art Deco kept the nature motifs of its predecessor, Art Nouveau, but left behind its organic shapes and pastel shades for bolder materials and colours such as chrome and black, as illustrated here. The movement began in Europe in the early 20th century, but did not take hold until after the First World War. It remained popular until the outbreak of the Second World War. Its distinguishing features are simple, clean shapes, often with a streamlined look.
These objects are in the following Themes: