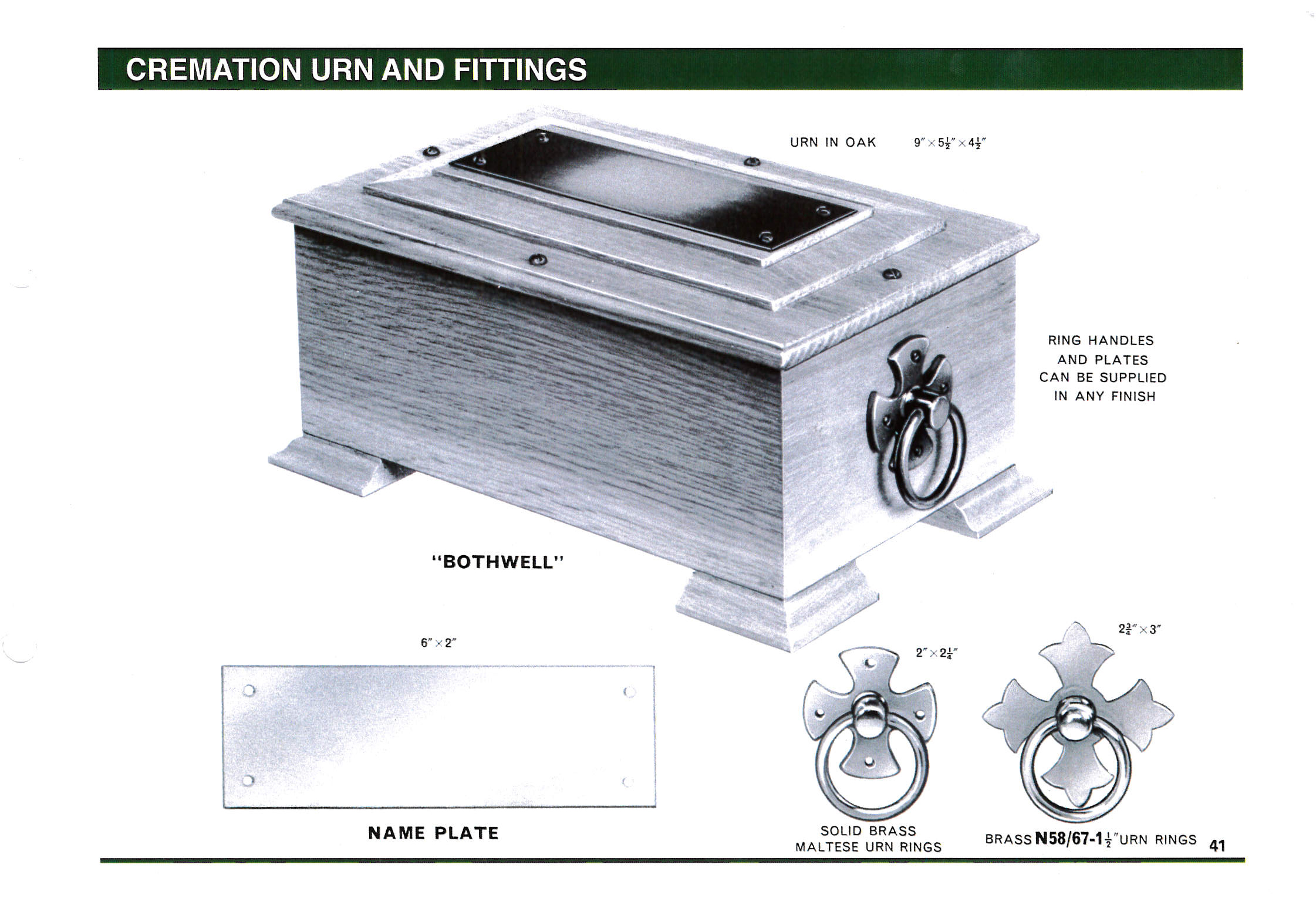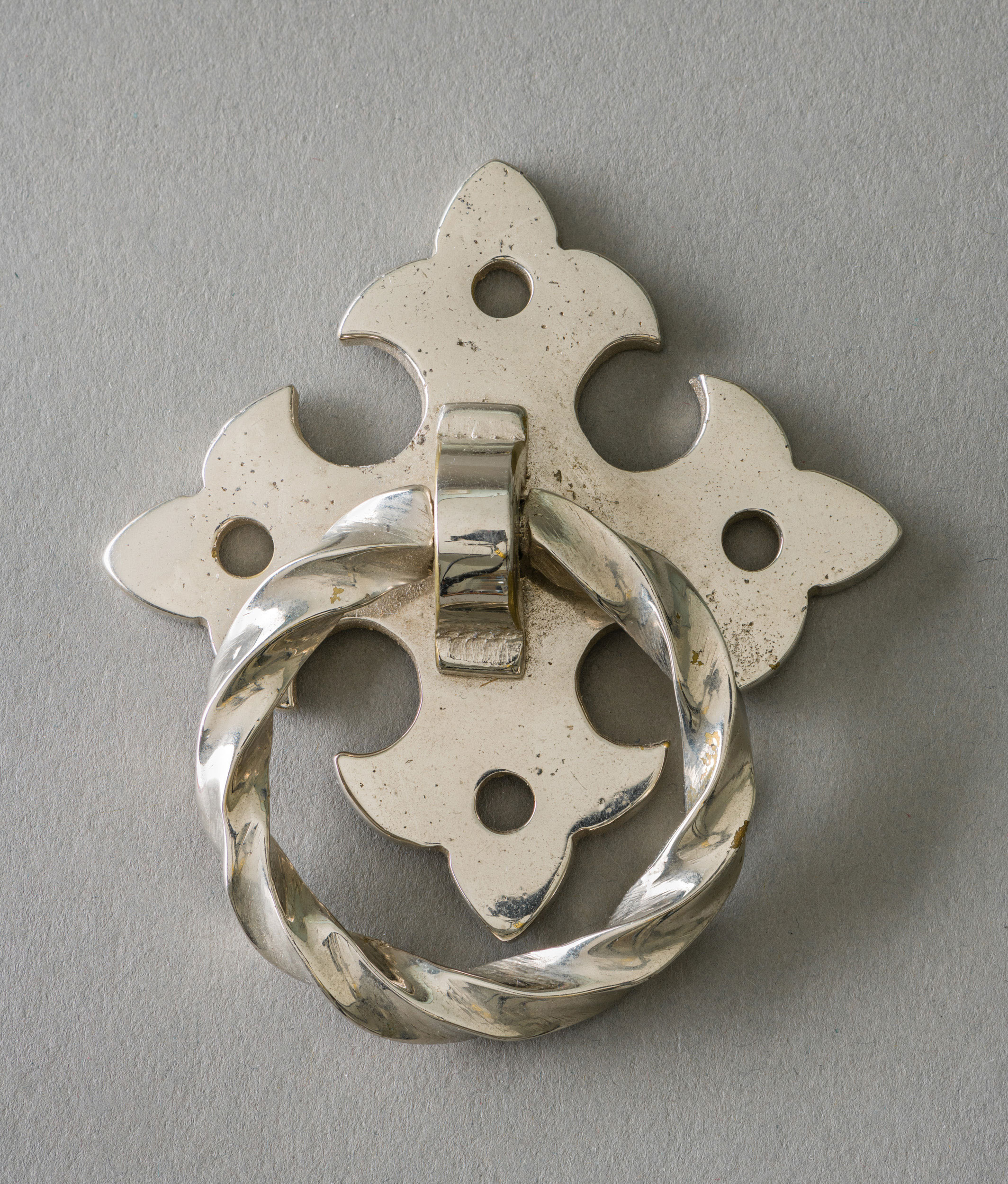 This item is in the following Themes:
---
History:
This wooded ashes casket was the most expensive casket Newman Brothers offered. It was typically paired with cast brass handles and a matching brass name plate, although the 1960s' Newman Brothers' catalogue states that 'ring handles and plates can be supplied in any finish.'
In the post-war years, society's attitudes to death and funerals changed profoundly. New housing was a higher priority than cemeteries, and cremation slowly began to gain in popularity. The number of coffin furniture manufacturers in Birmingham shrank from twelve in 1944 to just three in 1967, with no new companies entering the market after 1949. By the 1970s the market for Newman Brothers' products continued to shrink, cremation continued to increase and there was a failure to modernise. Newman Brothers relied mainly on their reputation and existing customers. By this point, they had become a 'one-stop shop' by selling most things that the funeral director required, including ashes caskets.
In regards to cremation, funerary expert and historian, Brian Parsons says:
"The first regulations issued by crematoria can be traced to 1901 with the opening of Hull Crematorium where their instructions stated, 'There is no smoke and little visible flame before the body is introduced, and if the coffin be made according to instructions (that is, preferably of dry oak boards, half an inch in thickness, without paint or varnish, and with no metal fixings of any kind, save under certain conditions, a thin zinc lining), there is practically no smoke during cremation.
In 1909, formal guidelines were published by the London Cremation Company, the owners of London's Golders Green and also at Woking. Even at this stage only a modest number of cremations took place; in 1909 there were 855 at the 13 crematoria in operation in Great Britain.
What could not be consumed by the flame was recovered from the cremation chamber and either buried in the crematorium/cemetery grounds or purchased by/sold to a scrap dealer. Today, many UK crematoria subscribe to the ICCM scheme where metals recovered from crematoria are collected by an organisation and sent for recycling; profits from this are given to nominated charities."