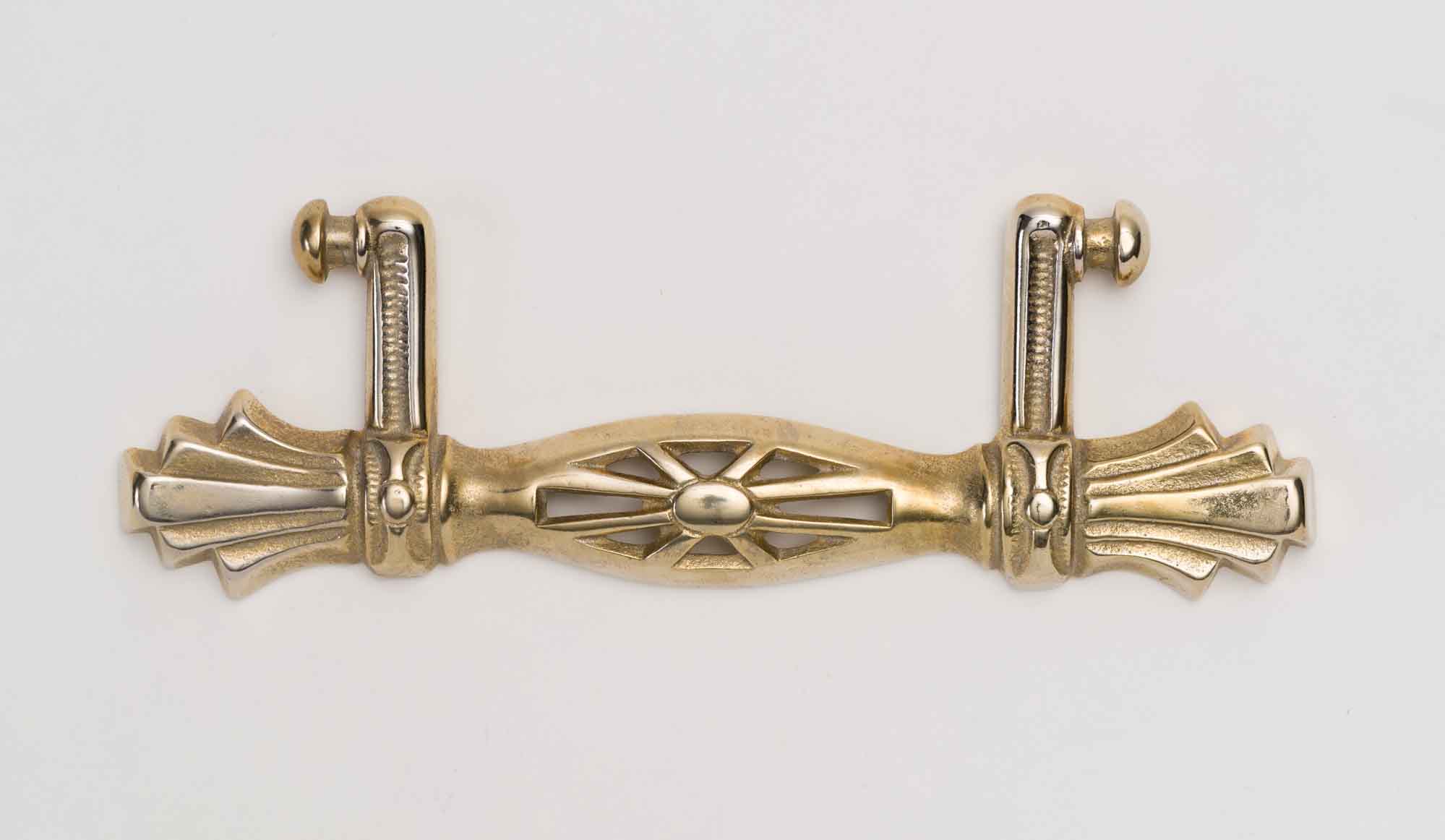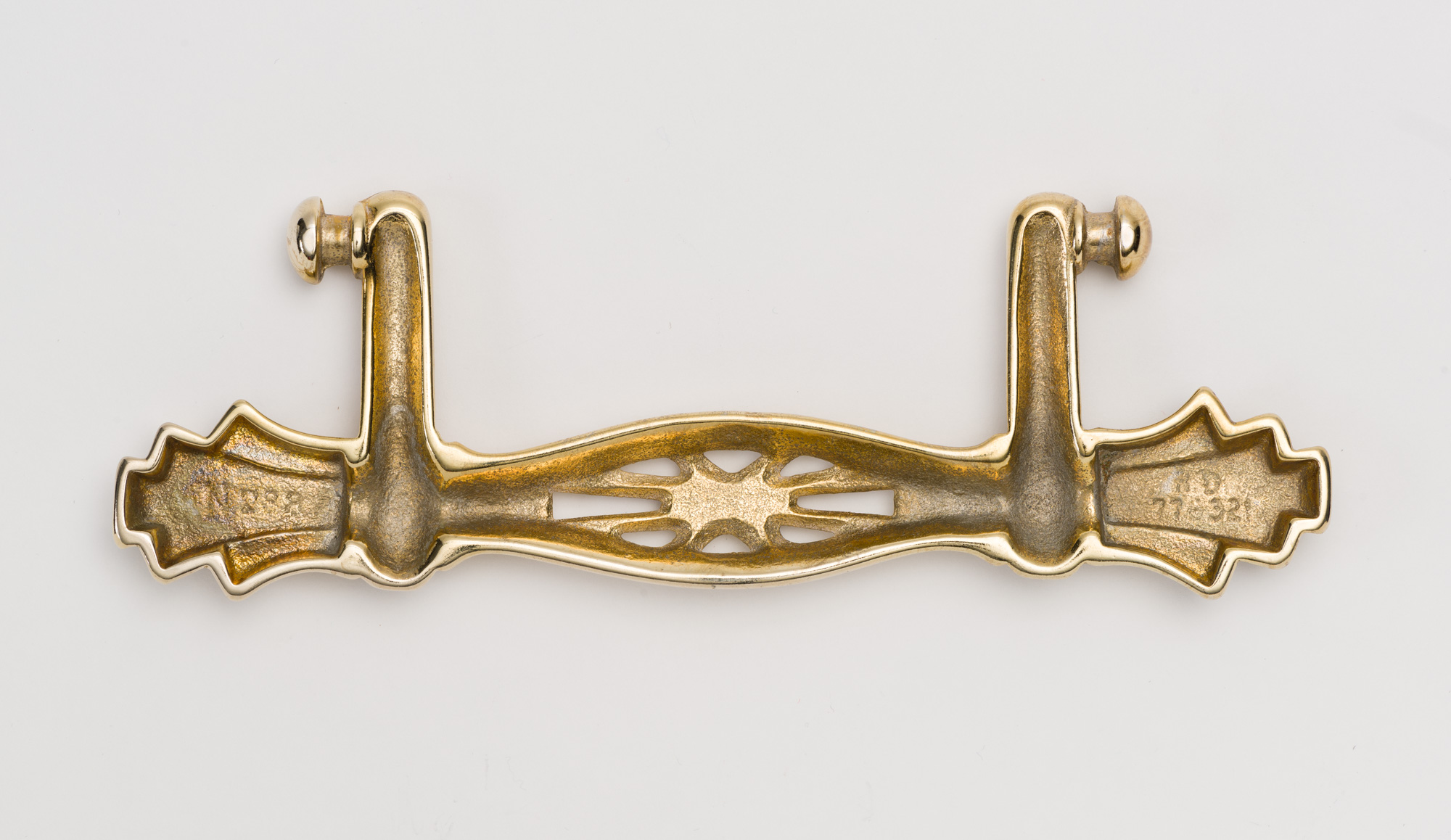 Date: Between 13th August 1931 and 24th January 1933.
Material: Brass
---
Production:
Sand-cast Art Deco inspired swing handle.
History:
This is a Newman Brothers' Registered Design, and using the National Archives' Board of Trade Records, we can tell by its design number 'RD778321′ that it was registered between 13th August 1932 and 24th January 1933.
Newman Brothers produced a select range of high-quality Art Deco handles during this period, all of which were registered with the Board of Trade. Unfortunately, they do not appear in any of the surviving Newman Brothers' catalogues, so we can only prove that they were manufactured by the Newmans based on their Registered Design numbers. This does raise an interesting point, as it seems that the company did not produce new catalogues every time a batch of new products came into production. Rather, it would appear that many of the Registered Designs did not feature in trade catalogues because Newman Brothers did not have new catalogues printed regularly. Instead many of their Registered Designs would have fallen out of fashion by the time they came to print a new catalogue. Presumably, this was a cost-saving exercise as they couldn't justify producing updated catalogues for the sake of featuring a handful of new designs.
Dr Julian Litten, expert on English coffin furniture has suggested:
"Alternatively, it could be that Newmans destroyed their stock of old catalogues when a new one came out, so as to avoid the possibility of an old one being sent to a client. If that is the case it's terribly frustrating that they did not keep copies of their former catalogues in their archive. "