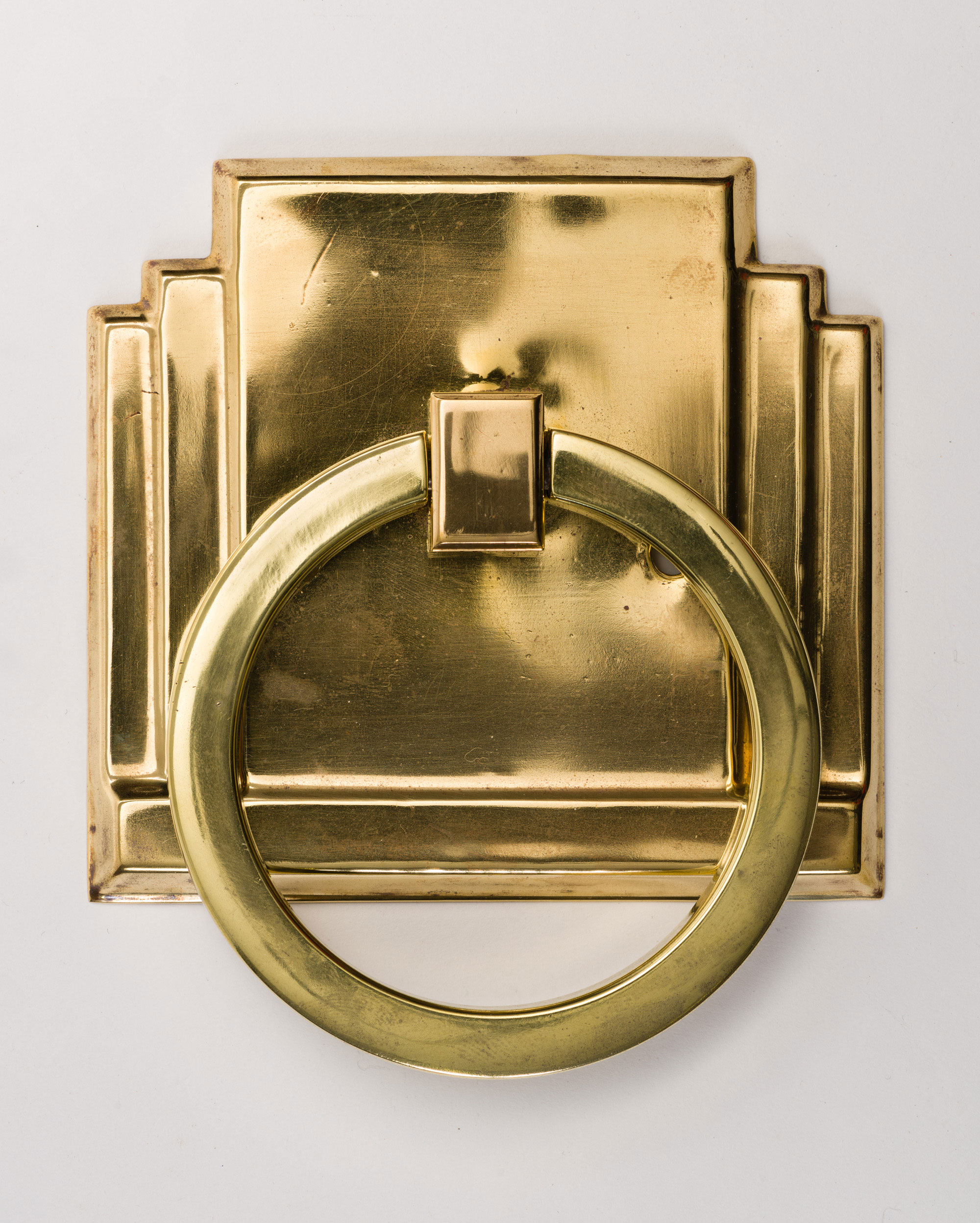 Date: Circa 1945
Material: Cast Brass
---
Production:
This brass handle was produced using the process of sand casting, in which liquid brass is poured into a mould, that contains a hollow cavity of the desired shape, and is then allowed to cool and solidify. Burnishing refers to a smoothing-out process with a fine burring element. In this case, a series of polishing mops were used.
History and Design Qualities
Newman Brothers produced a select range of high-quality Art Deco handles during this period.
Art Deco kept the nature motifs of its predecessor, Art Nouveau, but left behind its organic shapes and pastel shades for bolder materials and colours such as chrome and black, as illustrated here. The movement began in Europe in the early 20th century, but did not take hold until after the First World War.It remained popular until the outbreak of the Second World War. Its distinguishing features are simple, clean shapes, often with a streamlined look.
After the Second World War
In the post-war years, society's attitudes to death and funerals changed profoundly. New housing was a higher priority than cemeteries, and cremation slowly began to gain in popularity. The number of coffin furniture manufacturers in Birmingham shrank from twelve in 1944 to just three in 1967, with no new companies entering the market after 1949.
Newman Brothers struggled to recover from the Second World War. George Newman had died in 1944 and his brother Horace was the last member of the family to be directly involved in running the business, up until his own death in 1952. In 1945, the company had been trading at a loss and the value of the shares was reduced. However, after the war there was an injection of young blood, which helped to revitalise the company. Click here to read more about the new generation of Newman Brothers' workers. 
This item is in the following Themes: