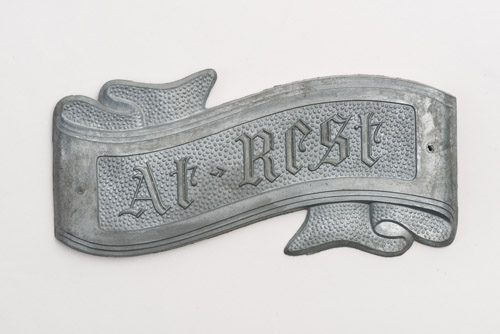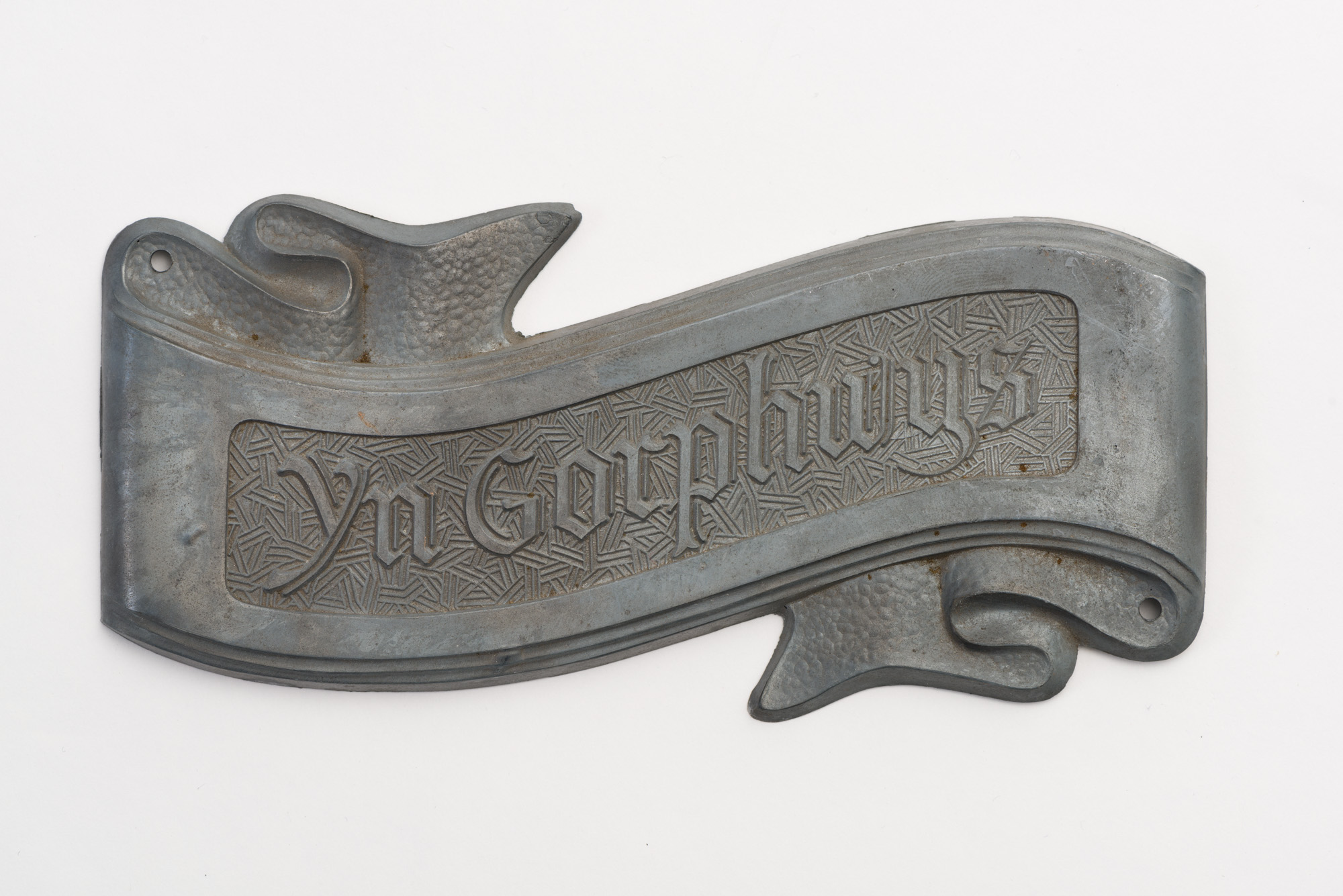 These objects are in the following Themes:
Date: Circa 1960s
Material: Unplated zinc 'At Rest' Ornament with Welsh (Yn Gorphwys) equivalent.
---
Production:
This is a die cast zinc ornament. By the late 1950s, Newman Brothers ceased sand casting at the manufactory. This die cast ornament was therefore produced off site, most probably at GEO. Gale (Die Casters) LTD, who manufactured most of their die cast products – see below.
Die casting was economically more beneficial than sand casting, as you could keep the metal tool afterwards, whereas sand casting required making a pattern or impression in sand for each and every product. It was not only time consuming, but not as accurate as die casting. Their failure to modernise their own equipment seems to have contributed to their eventual demise. Most of the furniture they produced was either stamped and plated in-house, or in the case of plastic and die-cast products, bought in from outside suppliers and finished or coated on their premises.
History:
Inscriptions are mainly found on breastplates, but also on some ornaments such as this 'At Rest' example. Some historians have stated that inscriptions such as this as well as 'Rest in Peace' reflect Protestant ideology of death as a time of rest; the dead are resting or sleeping, assured of an afterlife.
Newman Brothers' range of cast furniture had dramatically reduced by the early 1960s, and featured on just one page of their 1960s' catalogue. This is the most recent catalogue we have in our collection. As Newman Brothers' Casting Shop had been demolished by this point, it seems likely that they were still having a limited amount produced off site. By 1957, they had out sourced work to GEO. Gale (Die Casters) LTD.