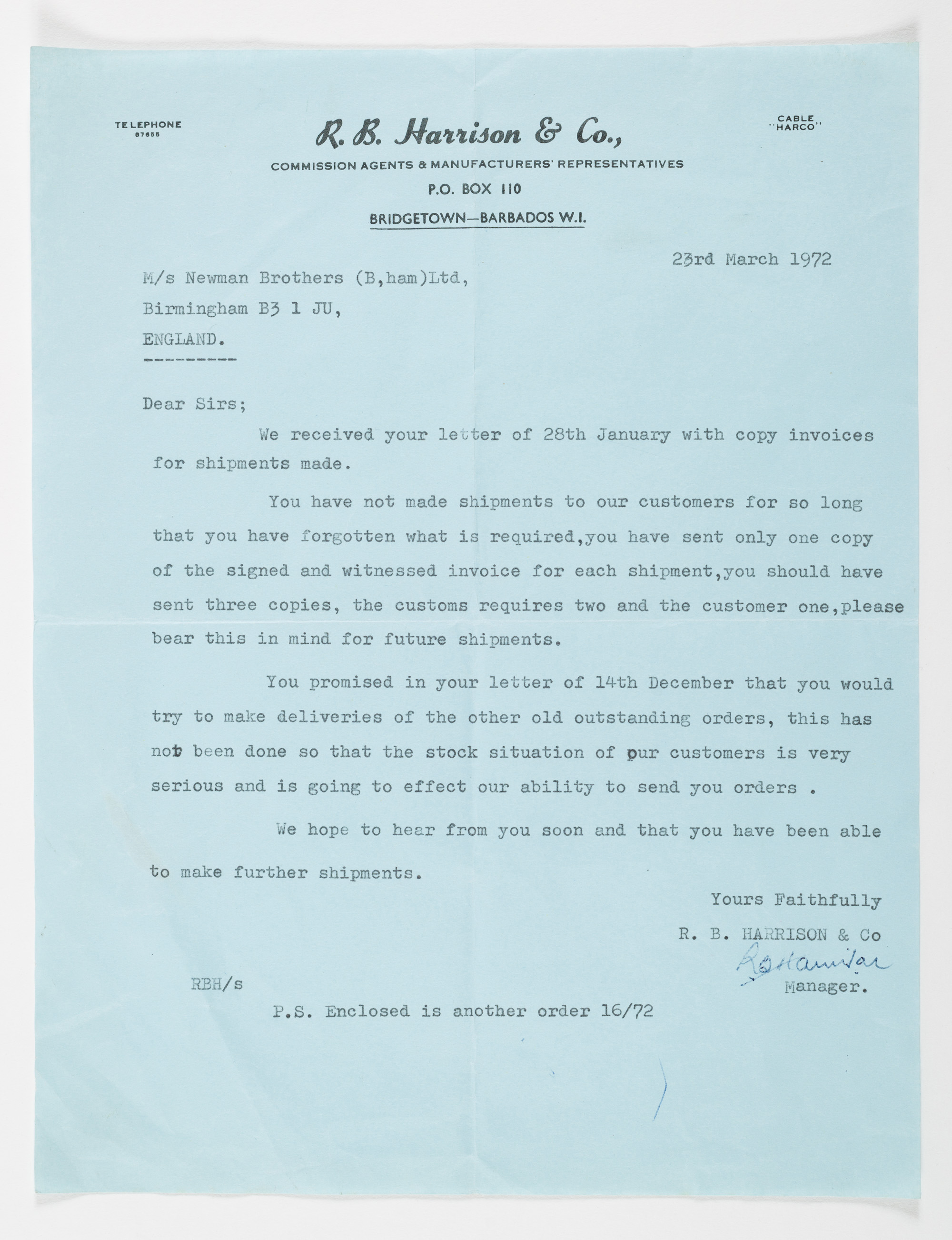 Date: 23rd March 1972
Material: Paper
---
History:
R.B. Harrison & Co., were Commission agents and manufacturers' representatives based in Bridgetown, Barbados. They worked as middlemen between vendors and buyers, or in this case between Newman Brothers and funeral directors in Barbados.
Newman Brothers appear to have not complied with the exportation regulations, by failing to provide enough copies of the signed and witnessed invoice required.
Newman Brothers' products were popular abroad as well as at home, especially in Britain's colonies and dominions, such as Australia and New Zealand, South Africa, Barbados, Ghana and Trinidad & Tobago, just to mention a few. The extent of the international trade in the 1930s is demonstrated by surviving business ledgers.
This item is in the following Themes: