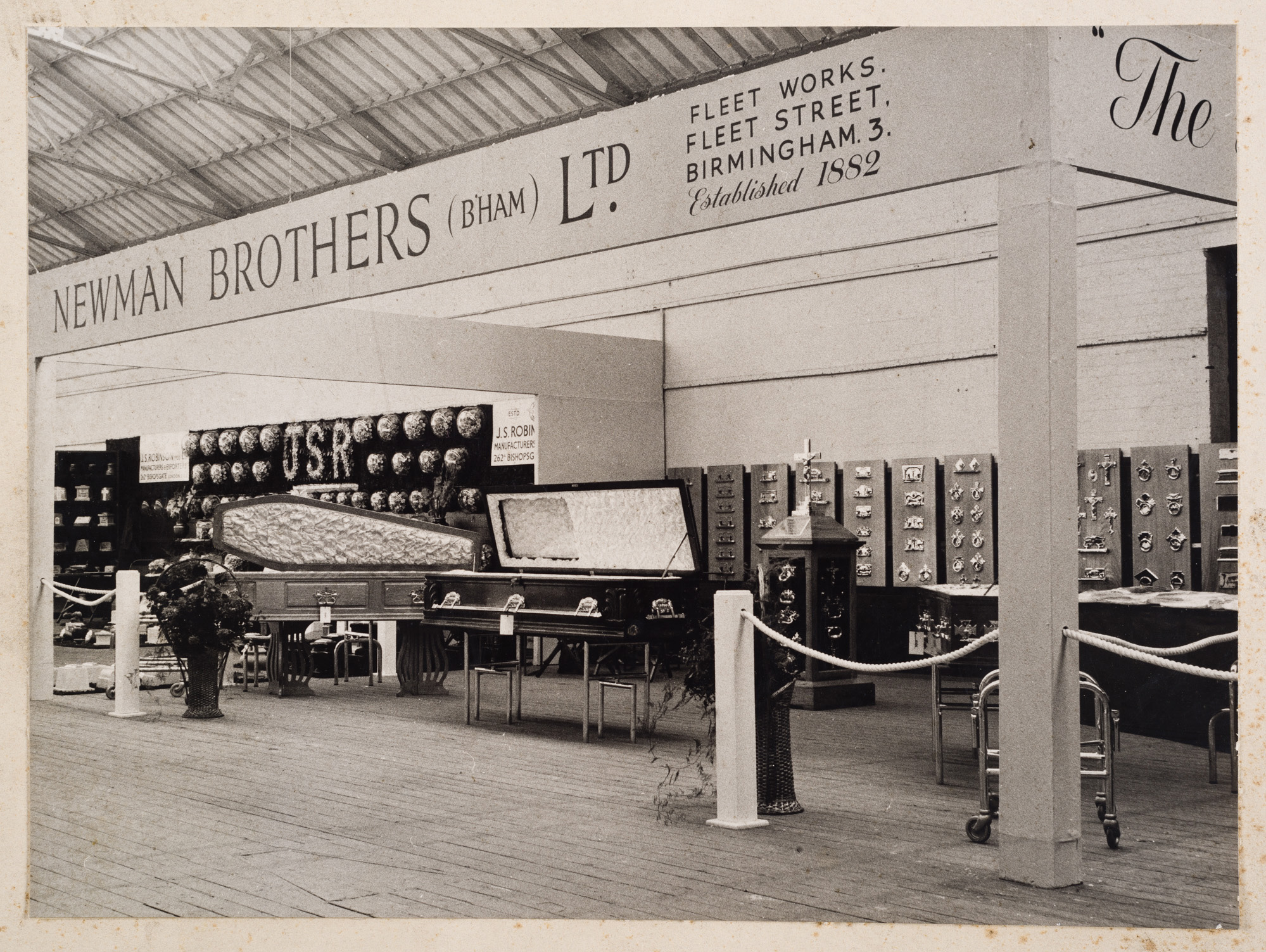 This item is in the following Themes:
Date: Circa 1955
Material: Photograph
---
History:
A way in which Newman Brothers promoted their products was through exhibiting at trade shows. Perhaps the most important show was the annual exhibition of the National Association of Funeral Directors (NAFD), where suppliers to the trade showed off their wares – coffins, coffin fittings, hearses, memorial cards, embalming fluids, artificial wreaths and much more. The Newman Brothers' trade stand at the 1951 N.A.F.D.  exhibition in Blackpool displayed three coffins and a casket, each with a distinct style of fittings, such as 'The Hereford' or 'The Beresford'. No fewer than 16 display panels showcased the handles, back plates, crucifixes, breastplates and other fittings produced by "The House of Newman".
In 1951, they rented spaces at three separate trade exhibitions including the National Association of Funeral Directors for £35 1s, the NAFD Blackpool Exhibition for £70 2s, and the NAFD Belfast Exhibition for £26 19s.