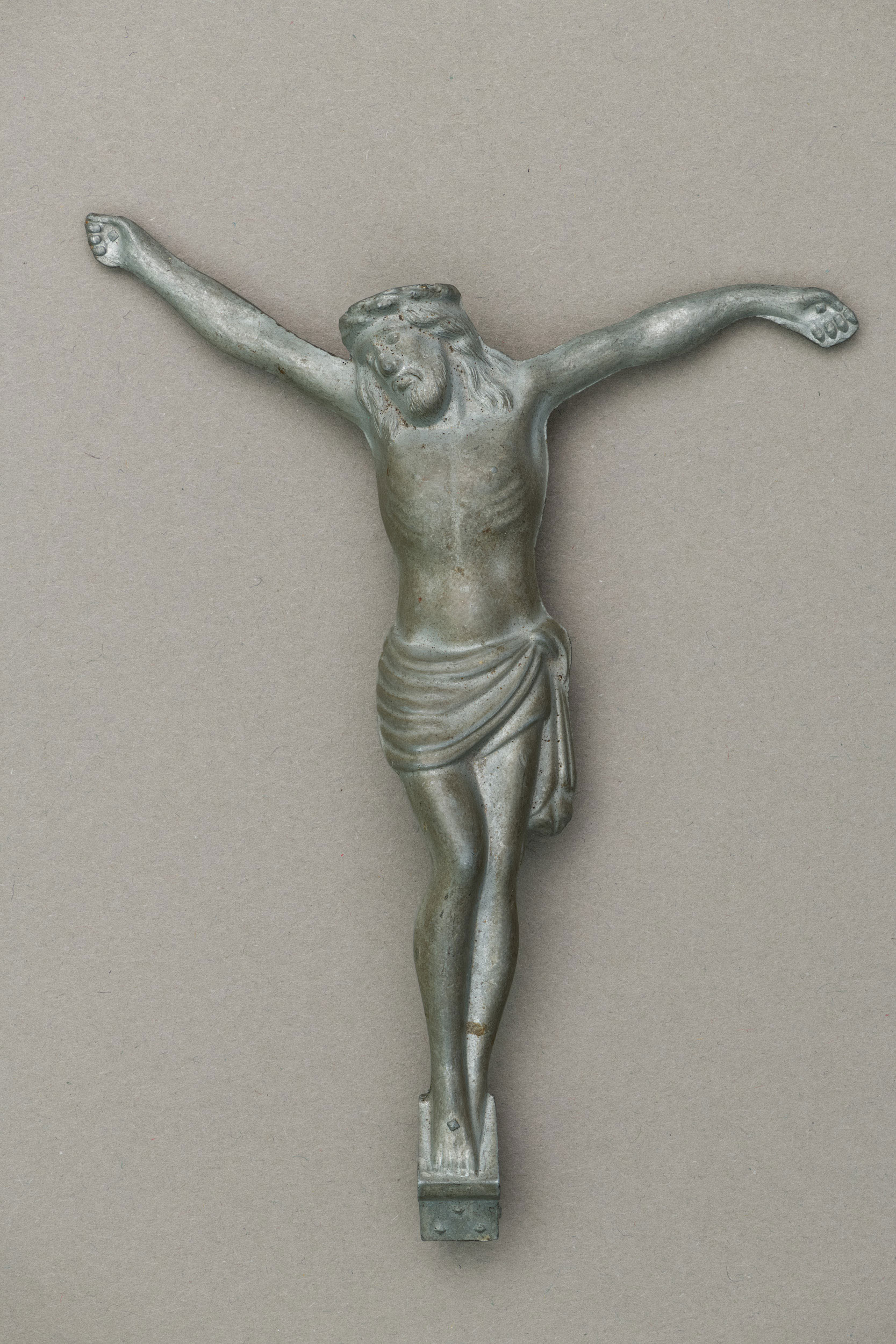 Date: Circa 1950s
Material: Die Cast Zinc
Product No: Mounted onto N464 and N465
---
Production:
This ornament is die cast. Although it's a Newman Brothers design, all of their die-cast goods were manufactured off site, as they didn't have die casting facilities. They traditionally used sand casting to manufacture their products between 1894 and the mid 1960s.
By the mid 1960s, this had become less efficient and more time consuming. As a result, they commissioned outside die-casting companies to produce a range of their products for them.
This is an 'unplated' ornament as it would have been finished with an electro-brass or nickel-plated layer. Newman Brothers would have carried out the electroplating on site in their Plating Shop. 
History:
The Christ Figure Ornament featured on Newman Brothers' Catholic coffin furniture; on back plates and breastplate in a full set. Newman Brothers also sold injection moulded versions of this which were aimed at the 'lower' end of the market (see below). These would have then been vacuum coated in the manufactory's Vacuum Coating Shop.
This item is in the following Themes: