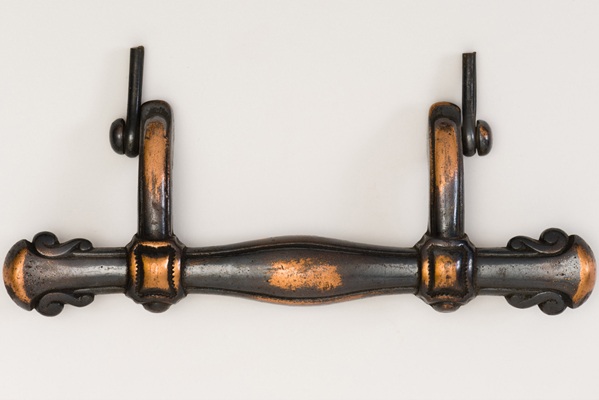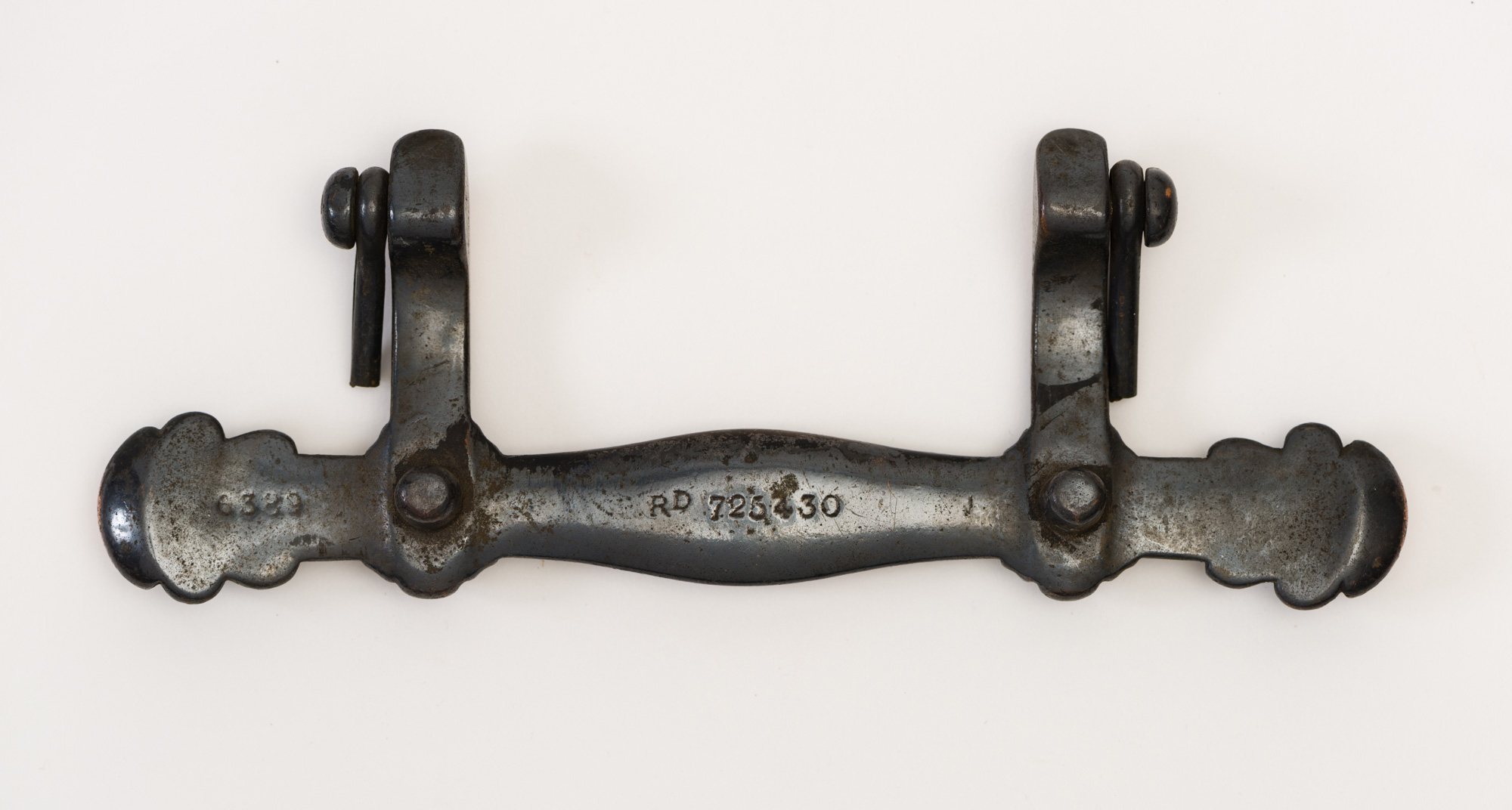 Date: Circa 1920s
Material: Sand cast, 'Antique' brass finish
---
Production:
This handle is sand cast with a cotter pin atachment. By the mid 1960s, sand casting had become less efficient and more time consuming. As a result, Newman Brothers commissioned outside die-casting companies and hot stamping specialists to produce a range of their products for them.
'Antique' Brass finish
Newman Brothers were known for their variety of finishes, including their bronze lacquers. The 'Antique Brass' finish we see here was achieved using the following method:
Platinum was dissolved into nitro-hydrochloric acid, which was then allowed to crystalise.  This was then dissolved in spirit of wine, ether, or water. A few drops of this solution are then mixed with any of the bronzing powders, such as crocus, sienna or rouge, which created a black-lacquer. The thumbscrew was then polished to remove parts of the black lacquer to reveal its brass base as we see here. This created the 'Antique' finish.
This handle came in a variety of finishes, including burnished brass. 
History:
There are two types of coffin furniture designs: 'General' or 'Registered'. 'General' refers to common designs that stayed in fashion, and were made by all the manufacturers. 'Registered' designs, on the other hand, were exclusive to a particular manufacturer and copying was not allowed. The designs had to be registered with the Board of Trade.
This item is in the following Themes: